Results
We work with you on a personal level to determine the best solutions for your unique needs, then leverage our seasoned expertise to achieve the best possible results.
Relationships
We are your trusted partner in success. Our firm is large enough to offer a full range of professional services at a fair price, but small enough to give you the individual attention that you deserve.
Relief
Rest assured that when a need arises, our firm is ready and capable to handle everything for you so you can focus on what matters most to you.
Staff Profiles
Eloisa R. Rivera, EA, President & CEO, Santa Fe and Albuquerque locations
Eloisa[at]TaxSolutions-NM.com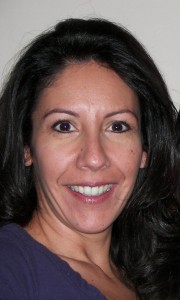 Eloisa has been a business owner meeting the accounting needs of clients since 1998. In 2013, she changed the name of her company from Eagle Storm Corporation to Tax and Accounting Solutions, to better describe the company's services and the solution-oriented approach it takes. Prior to launching her company, she worked as a Financial Specialist and Auditor for several government organizations.
Eloisa is an Enrolled Agent (EA) and has a Bachelor's degree in Accounting which has given her accounting experience in virtually every industry and specializes in tax accounting for small businesses. She recognizes the unique demands faced by small business owners who must take a strategic view toward their tax issues. Because client needs vary, Eloisa ensures that customized services are available.
As president and senior accountant and tax advisor, Eloisa oversees all aspects of client services. She reviews monthly bookkeeping procedures for accuracy and appropriate recording; analyzes financial statements; resolves accounting discrepancies; manages budget and forecast activities; develops and maintains financial databases; ensures compliance with relevant laws and regulations; confirms integrity of financial data; analyses clients' financial position to determine tax effects; facilitates financial and tax audits; prepares tax returns and mandated corporate reports; and consults with individuals and businesses regarding accounting systems and tax strategies.
Eloisa's interest in IRS representation, tax problem resolution and the demand for experts in this field have prompted her further her education and knowledge in this area.  Eloisa is a member of the National Association of Enrolled Agents, the National Association of Tax Professionals, and the National Society of Accountants.
When she isn't at tax seminars, which she finds fun and a great way to stay up with tax law, Eloisa enjoys reading & the great outdoors.
Elizabeth (Betsy) Wing, EA, Tax & Accounting Manager, Santa Fe location
Betsy[at]TaxSolutions-NM.com
Betsy received her BSBA degree Summa Cum Laude from the University of Denver and is an Enrolled Agent (EA), licensed by the U.S. Treasury Department. She is also an active member of the National Association of Enrolled Agents and the National Association of Tax Professionals. She has over 20 years' experience working with small-business clients, tailoring accounting services to their needs, and she specializes in providing tax-saving solutions to both businesses and individuals.
When she's not researching tax code, Betsy enjoys traveling and discovering new places, especially destinations near the ocean with a sunny beach.
Steven Garcia, Bookkeeper & Payroll Administrator, Santa Fe location
Steven[at]TaxSolutions-NM.com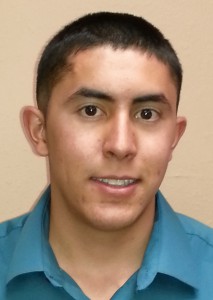 Steven is responsible for payroll processing and bookkeeping for clients in a wide range of industries. He has extensive QuickBooks experience and is working toward completing his bookkeeping certification through National Association of Certified Public Bookkeepers (NACPB). His regular duties include processing journal entries, reconciling accounts, and preparing Federal and State payroll tax reports on behalf of clients.
Born in Colorado Springs, CO, Steven moved to Santa Fe as an infant, and has since called Santa Fe home. When not working on behalf of clients, he can be found outdoors, biking, hiking and fishing. Above all, he loves to spend time with his kids.
Steven brings a proactive spirit to his work, taking on any challenge with relish, and furthering his professional knowledge through classes and seminars.
Geraldine "Dina" Hammad, EA, Tax Accountant, Albuquerque location
Dina[at]TaxSolutions-NM.com
Dina is an Enrolled Agent (EA) who specializes in individual and corporate tax preparation and thrives in a high-volume environment. As a former business owner, bank branch manager, and loan originator, she understands the challenges clients face.
Dina is of Italian decent, grew up in Port Arthur, TX, and has lived in Albuquerque since 1988. She is an avid runner and bicycles when she has time – often carving out a few hours for herself when her family is sleeping.
Tonya LaMonte, Bookkeeper, Albuquerque location
Tonya[at]TaxSolutions-NM.com

Tonya received her BBA with a concentration in accounting from the Anderson School of Management. Before coming to Tax and Accounting Solutions, she was a bookkeeper with a subcontractor for Los Alamos National Labs for eight years. She brings a spirit of enjoyment to her work, and looks forward to becoming more involved with taxes.
Twenty years as a Navy brat sent her happily back to Albuquerque, where she was born. In her spare time, she loves taking trips to the ocean and spending quality time with her family.
Felicia Dominguez, Bookkeeper/Office Manager, Santa Fe location
Felicia[at]TaxSolutions-NM.com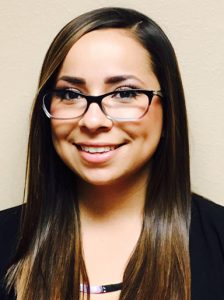 Felicia is a recent graduate of Santa Fe Community College with Associate of Arts degrees in accounting and business administration. Her educational background and customer service skills are the perfect fit for her position at Tax and Accounting Solutions, where she manages the administrative needs of the office and contributes to payroll and bookkeeping services. Felicia continues to further her education as she pursues a bachelor's degree in accounting at Highlands University.
Born and raised in Santa Fe, Felicia enjoys baking, and she and her husband can often be found cheering for their two children at sporting events.
George Dominguez, Client Support Specialist/Bookkeeper, Santa Fe location
George[at]TaxSolutions-NM.com

Born and raised in Santa Fe, George attended the University of New Mexico for two years before returning to his home town to earn Associate of Arts degrees in accounting and business administration at the Santa Fe Community College. At Tax and Accounting Solutions, he helps with payroll, bookkeeping and administrative duties.
George's professional experience includes an associate manager position at a large corporation, and a Universal Banker position with Century Bank.
He spends his downtime with family and friends, and loves to play sports.